Have you ever looked through a pair of glasses that were scratched up?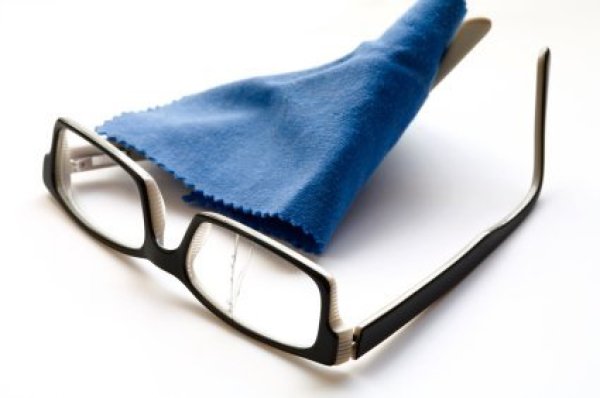 I had a pair of sunglasses that I wore when I mowed the yard and they got so scratched up that looking through them finally starting giving me a headache. That can happen when what you are looking through is compromised.
I really believe what a lot of folks are "looking through" has been comprised. I'm amazed at the worldview that many Christians have today. I talked about this last week when I blogged about the "New Grace." You remember:
Going
Right
Ahead
Comprising
Everything
So why do we compromise? Why is it that "anything and everything goes" today? It's our worldview. It's the set of glasses we're looking through. They are all scratched up.
Let me give you an example.
That's two of the Duggar children. I'm sure (unless you live under a rock) you've heard of this family. Pictured above are: Ben Seewald, Jessa Duggar, Jim Bob and Michelle Duggar, Jill Duggar and Derick Dillard.
Jessa and Jill are being pounded by the media because they are choosing not to kiss until their wedding day. Here's an excerpt from an article found on the Today Show website.
"Courting" is the theme on the new season of TLC's hit reality show "19 Kids and Counting," which stars the Duggar family and premieres tonight.
Two Duggar daughters – Jessa, 20, and Jill, 22 – begin relationships with their respective beaus, Ben Seewald, 18, and Derick Dillard, 25. And just like a high stakes basketball game, the Duggars' style of courting involves plenty of rules, plus refereeing done under the watchful eyes of dad Jim Bob and mom Michelle.
TODAY.com caught up with Jim Bob and Michelle to learn more about their views on courting. As Michelle pointed out, "love is in the air" in the Duggar household this spring.
Rule 1: Courting is not dating; it's "dating with a purpose."
There are two main distinctions that make dating different than courting, says Jim Bob. Dating is spending time with someone alone, not necessarily with the end goal of marriage. Not so with courtship, which is carefully monitored and not for the commitment-phobic. "Courtship is really waiting for the one God has for you and praying through the whole process," the father of 19 says. "It's really examining the person and considering, 'Would this be the guy I want to be the father of my kids?'" says Michelle.
To see the rest, go http://www.today.com/moms/duggars-7-rules-courtship-love-air-no-kissing-2D79464674.
Now here's my point. I can expect the media to think the Duggar girls are nuts…but, not Christians! But, let me tell you…many "so-called" Christians are riding them just as hard as the mainstream media. In fact, some Christians have said they are ashamed of such strange and weird people like Jessa and Jill.
Well give me "strange and weird" any day! As a Christian, I'm called to be peculiar. But, here's the deal… These "Christians" have on scratched glasses. They are looking at relationships through the lenses of the WORLD and NOT through the lens of Scripture (the BIBLE). Is that you? What's your worldview? Am I saying that you have to do things exactly like the Duggars? No. But, let's look at the subject of dating and courting through the lens of Scripture (an open Bible) and then discuss it. So many people today want to discuss issues with the "World" as their glasses. It's one of the reasons I wrote my book:
Let's take another example.
Born that way…
What set of glasses do you have on?
If it's the worldview of our culture…then you will say people are born gay, like a black man is born black. If your worldview is the Bible, you will say gay people can be healed.
I read an article that was very enlightening on the matter last week. Get this… The title of the article is almost shocking to our culture today:
Even LBGT Historians Admit No One is 'Born Gay'
What? Can you hear the outcry? Here's the upshot of the article…
Whether it's Macklemore's "Same Love" or Lady Gaga's "Born This Way," our culture is pretty convinced that homosexuality is inherent from birth. But, as it turns out, those within the LGBT movement aren't that convinced themselves. In an article in The Daily Caller, gay writer David Benkof presented the solid case of the historians – several of whom are also LGBT – who maintain that the sexual orientation of homosexuality didn't exist until about 150 years ago. While same-sex relationships and behavior have happened from time to time throughout history, LGBT scholarly studies show zero evidence of any culture with gay "oriented" individuals at any point in history. The mountain of scholarly research also continues to show no "gay gene" accounting for sexual orientation from birth.
Can you say, "Wow!" You'll never hear Brian Williams talk about that on the NBC Nightly News! Why? Because it doesn't fit the worldview of NBC News.
Here's another one…
The origin of life…
A little less than three weeks ago this was reported:
Big Bang Proven (March 27, 2014)
Here's the upshot from an article that can be found at apologeticspress.org.
"Theory No More?"
"Scientists Make 'Big Bang' Breakthrough with Find"
"Big Bang's Smoking Gun"
"Scientists Find Cosmic Ripples from Birth of Universe"
These titles are a sampling of the headlines after Caltech publicly announced some of their groundbreaking research. The impression being given is that the Big Bang has been finally proven. It has been "confirmed." As usual, many in the media have shown themselves to be irresponsible with their overstatements and wild implications. Since most people only read article titles and never actually read the details of an article, false impressions are immediately spread to the four winds, and usually, never to be corrected.
You see, it all depends on your worldview. When you don't want accountability and you don't want a God, you have to look for a way to explain the universe without Him. When you want to live life with no strings and no consequences…you make it up. And there you have the worldview of "Evolutionists." But, the Bible teaches, "In the beginning God…" You can't have it both ways…
What's your worldview?
In America we continue to decline in our thinking because we no longer regard the Bible in high esteem. Amazingly, we still own a bunch of copies and many still believe it's God's Word, but we don't put on those glasses too much.
Here's the latest Barna research on the Bible…
That 56% number has dropped exponentially in the last 50 years. In 1950 you had to look long and hard to find someone who didn't believe the Bible was the Word of God. Not today. Why?
Because we've fed the last three to four generations a steady diet of secular humanism, postmodernism and downright lies. Therefore, anything goes! Except anything that the Bible teaches.
So…
What's your worldview?
So, decide which glasses you're going to wear and please, please, please…keep 'em on. Why? So, we'll know if you ascribe to the tenets and principles of Scripture or not. Don't take off your Bible glasses and put on the "world's" glasses. You'll make yourself sick!
Oh by the way…we've got a mission team in Mexico and south Texas.
They are working hard. Here's the progress so far:
We are putting on the second floor of the church in Progreso, Mexico and teaching multiple Bible Studies (backyard Bible clubs) in Texas in Mexico. You can keep up with all the happenings here: http://mpbc.ws/missions/2014MexicoMissions/days12.html